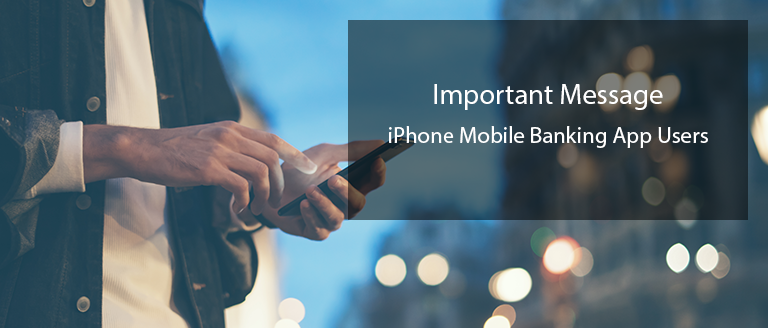 Important information for iPhone Mobile Banking Users
Apple is preparing to release iOS 14.5, the latest version of the operating system that runs on iPhones.  This update causes login issues with our TouchBanking Mobile app.  We will be unable to install fixes to these issues until the official release of iOS 14.5.
If you use an iPhone to view your banking information through our mobile app, please wait to update your iPhone to the latest version when it becomes available. This will allow us to work on a fix to the login issues and push the updated app to the Apple App store.  Otherwise you will be unable to use the app for account information.
If your iPhone automatically updates to the newest operating system, please take the following steps to disable the Automatic Updates and ensure you can continue to use our mobile banking app:
Go to Settings > General > Software Update > Automatic Updates, then turn off Download and Install iOS Updates.
Please read the frequently asked questions below that may answer some questions regarding this release.
iOS 14.5 Release – Frequently Asked Questions
When will iOS 14.5 become available to download?
Apple has not yet announced a specific date, but we anticipate it will be release soon.
How will I know when I should update my iPhone to iOS 14.5?
We will keep up updated at that time to let you know when you should be able to update iOS and the banking app to the latest versions.
How do I know what iOS version I currently have?
To find the software version installed on your device, go to Settings > General, then tap About.
What happens if I already updated my iPhone to iOS 14.5?
You will not be able to access your Mobile Banking app until a new iOS 14.5-compatible version is released to the App Store. In the meantime, you can still access your account online via website at www.naftfcu.coop.
I use an Android phone. Does this affect me?
This only affects iPhones. Android phones will continue to work with our online banking app.
NAFT FEDERAL CREDIT UNION